Laser Images Gallery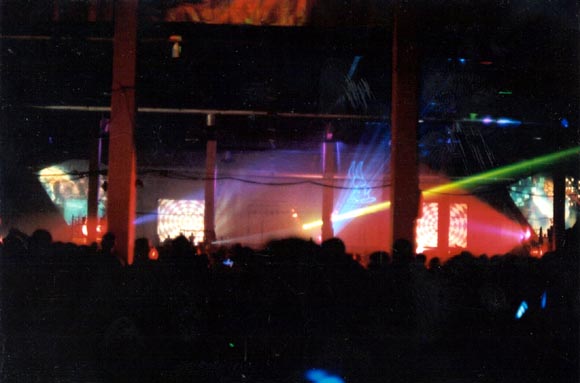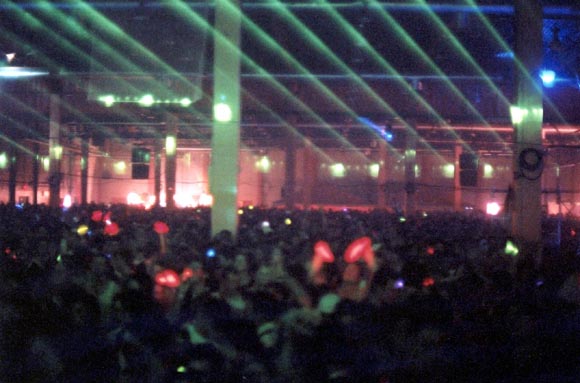 Raving with lasers. The top image shows multiple laser systems in use at the Ascension 2000 rave in Edmonton which featured DJ Paul Oakenfold. An argon laser system is rear projecting an animation of a rabbit dancing onto a scrim, while the beam from a copper vapour laser (bright green) moves above the dancers.
The Bottom image was shot from a corner of the stage and shows a fan of beams from the 5 watt Copper Vapour laser projecting out over the dancing crowd (note how visible the beams are despite the high light levels in the venue).
Photo by L. Michael Roberts - info<at>LaserFX<dot>com



Copyright Notice: The still images and videos available in this gallery were contributed by the laserist who created them. LaserFX.com only has permission to display the images in the gallery. If you wish to make use of the images or videos for any purpose other than personal enjoyment, contact the image creator directly at the E-mail address given for permission.
[ Introduction | Catalogue | Videos ]