Laser Hobbyists - Hobby Archives
Articles of interest to laser hobbyists and experimenters are posted on this page. Click the article name to go to that page.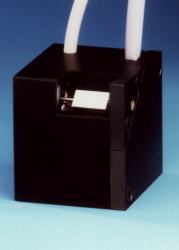 A Catweazle scanner
Hobby Hazer Revised - An update to the popular Hobby Hazer article contributed by Mark Schweter with design improvements to the original. Do it yourself information on how to build a low budget hazer.
Self Starting Phase Converter - This schematic for a self starting 20 kVA phase converter, to convert single phase to three phase power, was contributed by Jake Wolfe
60X Fan Mount - This article describes how to make a simple but effective fan mount for your 60X type laser. Article contributed by Mark Schweter.
Hobby Hazer - A hazer produces smaller particles than a regular smoke machine and is ideal for use with laser shows. Do it yourself information and instructions to build a low budget hazer.
Budget Laser graphics - Describes how to build the lowest cost possible laser graphics system that will produce entertainment quality [12K] graphics. The original article has been updated with information on new low cost products.
Very basic laser show - Describes how to build the lowest possible cost laser effect for fun and experimentation.
Most of the information and ideas in the Hobby Archives have been contributed by hobbyists and experimenters. If you have any comments or ideas to share, please contact us by E-mail.
DISCLAIMER: Some of the information in the Backstage area is provided by the persons or companies named on the relevant page(s). Laser F/X does NOT endorse or recommend any products/services and is NOT responsible for the technical accuracy of the information provided. We provide this information as a service to laserists using the Backstage area.
[ Introduction | Hobby Archives | Hobby FAQ | Laser Construction ]