Laser F/X On-line Newsletter
What's New

New product announcements provided by the manufacturers of the product as well as the occasional review of new laser products.
---
Massive Entertainer price reduction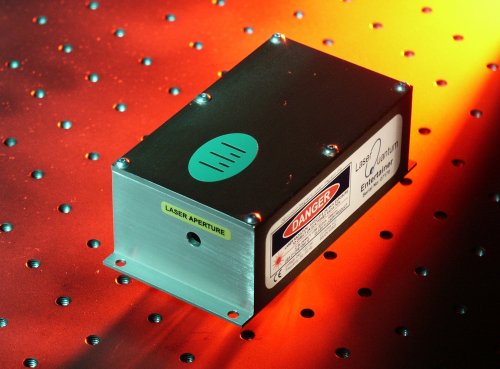 Cheshire, UK: Following a highly successful 5 year period of promoting the Entertainer into the lightshow and display industry, Laser Quantum, UK, has taken the unusual step of offering a significant price-cut on the product across its power range from 200 mW to 600 mW. Laser
Quantum's CEO, Dr Lawrie Gloster, says 'The Entertainer has become an industry-standard for the lightshow industry and we have many loyal customers worldwide. We want to reward that loyalty with lower prices and prove that Western-made, high quality DPSS lasers can be competitively priced.' With a 2 year warranty available, these new prices are going to make a real splash!"

Info: Sales<at>Laserquantum<dot>com
Web: http://www.laserquantum.com/
---
Aurora RGB solid-sate diode laser

We are pleased to announce the launch of AURORA, a whitelight diode based laser display system capable of 500mW output. The whitelight laser has analogue RGB modulation, removing the need for a PCAOM and allowing full color operation. Each channel can be modulated at speeds up to 10 KHz. The whole laser system is mounted in a unit 460mm x 360mm x 340mm and weighs 32 Kg. Power consumption is 100V - 260V AC (5A @ 220V)
The system is configured to ILDA standard input and is available either as a laser system only or with Pangolin controller.
Info: For further info and pricing please contact Justin Gooch, Technical Director, Candela Professional AS, Norway - justin<at>candela<dot>no
---
Free Monkey Tools from Box Laser Industries
Box Laser Industries is releasing the Monkey Tools ILDA animation editor to the public, free of charge. Some of Monkey Tools' features include:
ILDA file format 2D/3D frames

Supports import/export plugins for more formats (dxf, wav, swf, ascii...)

TrueType Font Support

32bit -> 256 ILDA palette conversion

Trace over a Background Image (jpeg/bmp/tiff/gif)

Line Smoothing

Image Optimization

Draw using lines, points or freehand

Undo... and more.
---
MediaLas announces AVATAR! and WideMove XT
AVATAR!

The LCC AVATAR is a laser console, with independent processing, based on a sophisticated LCOS Laser Console Operating System. It's internal memory can be easily expanded to 512MB and holds thousands of laser frames. Connections of the LCC AVATAR includes XY, blanking, RGB and DMX. Additionally, DMX input is available for controlling the console in slave mode via existing DMX lines.
Of course, LCC AVATAR includes the SMS-2-Laser converter, known from the LaserPainter software package.

See the preliminary data and brochure at www.medialas.com

WideMove XT
MediaLas announces the new galvo line, called WideMove XT. The WideMove XT galvos are capable of an optical scanning angle of 180° ! Due to the limited mirror length, an XY system can handle maximum 90° optical angle. The shaft has no mechanical stop. Even at overshoots, the galvo will not be harmed.
The WideMove XT galvo line is easy to use, has an encapsulated position detector, is very low priced and can handle even large scanning angles at a high speed. The mirrors are able to handle laser power up to 10W. Each XY galvo system comes with driver, power supply for 115/230VAC, 2x galvos, adjustable mounts and 50cm ribbon cables
A preliminary brochure is available at www.medialas.com
---
Pangolin Update and new features
The latest update for LD2000 (version 3.10) is available for download from the Pangolin web site. This is a major update with the following additions:
Latest versions of LD2000, Showtime and Autoplay with new features, enhancements and bug fixes

The latest version of our Enhanced Reality Preview technology. (I don't think we can get it too much more realistic than this... check it out!!)

A few new features in the VST2002 real time video tracing system

Winamp AVS/Laser plugin for real time interactive music visualizations (no updates, but information in the help file on use with Winamp version 3.0)

Two shows from the award-winning laserist Johannes Coppes (the same shows that were included with 2.50, included for completeness)

A show specifically designed for Live and Lasershow Performer (again, same as was included with 2.50, included for completeness)

And last but not least, LivePRO -- a brand new Live controller with amazing features
LivePRO requires a license file from Pangolin to operate. When you start LivePRO, it will guide you through the licensing procedure which is generally pretty simple. The license for LivePRO is available free to LD2000 Pro users, but at an additional charge for Basic and Intro users. Note that a Demo button will start LivePRO in a demo mode even if you do not have a license file.

Info: www.pangolin.com
---
New Laser Systems
Nitelite Products is proud to present it's new line of lasers, "System One". We'll take you old laser as a trade in and give you a great discount! So have a look and call or write us if you have any questions.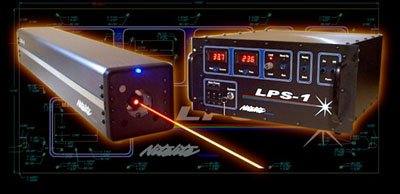 For full details and system specifications, see http://www.niteliteproducts.com/Products/Lasers/System_One/System_One.htm
Info: Dean Glassburn, Nitelite Products - dean<at>niteliteproducts<dot>com
---
PULSE/OmniSistem TO DISTRIBUTE Lightworld Gratings!
Kent, WA, January 3, 2003 – PULSE, the Laser products division of OmniSistem Lights and Effects, is now the exclusive distributor for Lightworld Gratings in the United States. The acquisition of Lightworld Gratings adds another distinct dynamic to the existing PULSE product line.
Lightworld Gratings are considered the standard of the industry for the highest quality in reflective and trans-missive gratings. Recently Lightworld pioneered computer-generated gratings such as the Machado and the Stargate. At the recent ILDA conference the Lightworld product code was adopted as the standard code for referring to specific grating types.
PULSE is the exclusive distributor of Laser Quantum Products, North and South America, OmniLase Laser Modules, Q-Accessories, LaserLight Show Accessory Line and Lightworld gratings. Jim Hardaway, Sales and Marketing Manager of PULSE commented: "This is another step toward our company's goal of providing the products necessary to offer local domestic support for the laser light show industry from a professional source."
PULSE will inventory the standard gratings required by the laser lightshow industry at their facility in Kent Washington. Having local inventory will enable show companies and hobbyists alike to have quick access to many of the gratings offered on the standard order form. A special discount is available to ILDA members.
For more information on Lightworld Gratings contact Jim Hardaway and or Sales at PULSE. 253-395-9500 or jim@omnisistem.com
---
Spectronika announces SpecScanCV Series systems
Sofia, 01 October: Spectronika announces that the SpecScanCV series of "Plug & Play" laser projection systems are now in production and available to add exciting and spectacular effects to your venue at a modest price.
The SpecScanCV systems are build on the rugged and reliable Spectronika CuBr laser systems and add a complete, high speed (18K), projection system with colour control and grating effects to provide a high-power, air-cooled, moderately priced, spectacular and colourful beam effects show. The SpecScanCV series has industry standard ILDA Db25 input connectors making it "Plug & Play" compatible with a wide variety of controller systems.
The 2X brightness factor of the air-cooled CV lasers makes the 5 watt system appear as bright to the eye as a 10 watt argon, the 6 watt appear as bright as a 12 watt, etc. The systems are ideal for conveniently adding very bight and impressive beam effects to a show using an air-cooled system that only requires about 8 amps of single phase power.
There are two models: The SpecScanCV-Pro model is a full featured CV laser projection system that is capable of projecting scanned beam effect at 18K in three colours and has 4 variable speed grating effects - the SpecScanCV model offers the same scanned beam effect features but has no grating effects. Both models come with a choice of 5 watt, 6 watt, 7 watt or 8 watt CV laser, the projector is constructed from precision machined anodized aluminum and a steel mounting frame.

SpecScanCV-Pro projecting beam effects
The SpecScanCV systems start at $11,000 US$ "ex-works" [depending on model and laser output power]. This price includes the laser, projector with internal 110/220 VAC power supply, and a welded steel frame to keep them in alignment during operation [price does not include packing, export & shipping costs].

---
Older items from this newsletter page are moved to the Digest section.
---
DISCLAIMER: Some of the information in the Backstage area is provided by the persons or companies named on the relevant page(s). Laser F/X does NOT endorse or recommend any products/services and is NOT responsible for the technical accuracy of the information provided. We provide this information as a service to laserists using the Backstage area.
[ Introduction | World Scan | What's New | Special Reports | Virtual Visits | General Articles | Digest ]