Laser Images Gallery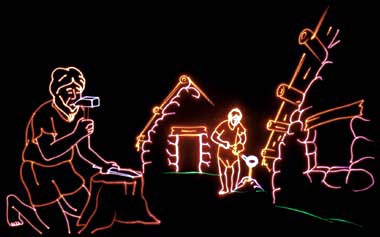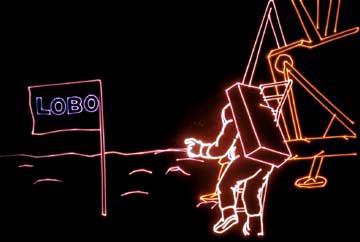 Three images from the "Chronology" show. This laser show was created by LOBO of Germany to celebrate the turn of the millennium. It takes the viewer on a journey from the dawn of history, through the primitive and middle ages, to the modern age of space flight in about 20 minutes.
Photos by LOBO - mail@lobo.de



Copyright Notice: The still images and videos available in this gallery were contributed by the laserist who created them. LaserFX.com only has permission to display the images in the gallery. If you wish to make use of the images or videos for any purpose other than personal enjoyment, contact the image creator directly at the E-mail address given for permission.
[ Introduction | Catalogue | Videos ]