Laser Show Systems - System Design
There are may different designs and configurations for laser projectors and projection systems. This section provides articles and papers on this area of laser show technology.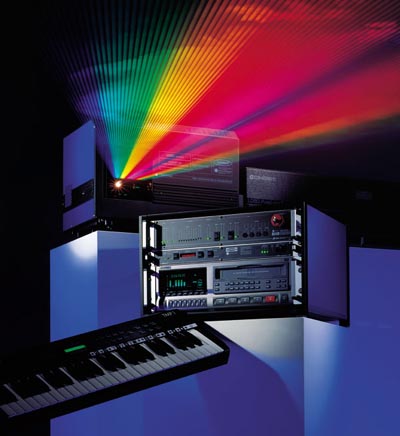 Full Colour Laser Projection system - Photo courtesy of LOBO
DISCLAIMER: Some of the information in the Backstage area is provided by the persons or companies named on the relevant page(s). Laser F/X does NOT endorse or recommend any products/services and is NOT responsible for the technical accuracy of the information provided. We provide this information as a service to laserists using the Backstage area.
[ Introduction - System Design - Scanning Systems - Support Equipment - Laser Graphics - Show Production - Pinouts ]