Business Issues
This area is for those who are running a laser show as a business. It contains articles and selected links to business issue related to operating a laser light show business.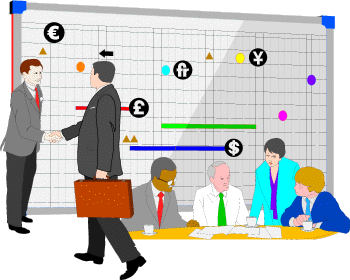 While you may have purchased laser equipment out of an interest in the technology or the artistic aspects, the equipment is costly and must earn it's keep. Like it or not, as a professional laserist you are in business to make money even if you only operate your laser show as an evening/weekend sideline. Proper promotion and good business practices will help you to become successful.
Off-site Links
NOTE: Some of these links are to information that is country specific. They are provided here as the resource contains good articles and information that can be adapted to your needs within the culture or rules of your own country.
DISCLAIMER: Some of the information in the Backstage area is provided by the persons or companies named on the relevant page(s). Laser F/X does NOT endorse or recommend any products/services and is NOT responsible for the technical accuracy of the information provided. We provide this information as a service to laserists using the Backstage area.
[ Introduction | Marketing | Finances ]