Laser Show resources - Introduction
This section of the Backstage area provides information on additional off-site resources that may be of interest to laserists and laser hobbyists.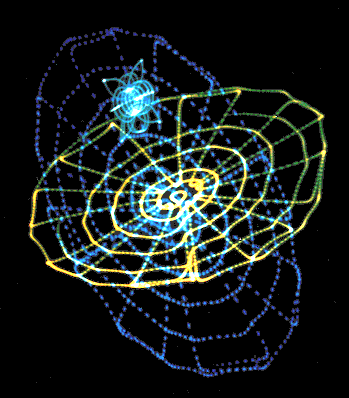 Image from the pioneering LoveLight show - Image courtesy of laser.shows.org
Industry associations - Industry associations can be a good resource on a number of levels. Aside from providing the usual benefits of membership such as newsletters, conferences and educational activities, they also provide an opportunity to network with your peers. In the case of an industry association that does not cater directly to laserists, it may provide an opportunity to market your products and services to a target market with a strong interest in lasers, or who use lasers in their activities.
Selected Links - There are literally thousands of pages on the Internet devoted to lasers and to laser lights shows, This page gives a listing of some of the pages that may be particularly useful or interesting to laserists. This is by no means a complete and exhaustive list. If you can recommend any pages that should be added to this list please contact us.
Note: We are not interested in listing pages that just advertise lasers and laser products, but rather pages that provide useful information.
DISCLAIMER: Some of the information in the Backstage area is provided by the persons or companies named on the relevant page(s). Laser F/X does NOT endorse or recommend any products/services and is NOT responsible for the technical accuracy of the information provided. We provide this information as a service to laserists using the Backstage area.
[ Introduction | Industry Associations | Selected Links | Publications]