Laser F/X On-line Newsletter - Special Reports

ILDA - 1998 Amsterdam Meetings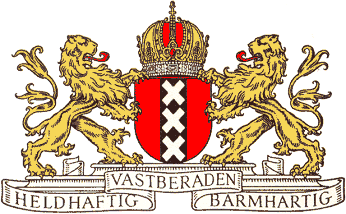 The focus of the laser display industry shifted November 6 to the 9th, 1998 to Amsterdam in Holland (The Netherlands) for the annual PUG and International Laser Display Association (ILDA) meetings.
THE COUNTRY

The Netherlands - Holland - is a modern country of approximately 16 million friendly people and is well known for its tulips, windmills, dairy products and North Sea herring. 24% of Hollandís surface area is situated under the average sea level, mainly in the western and northern parts. The lowest point, 6,7 meters below NAP (Normal Amsterdam Level), is in the west. The highest point, 321 meters above NAP, is in the south, at the point where the borders of Holland, Belgium and Germany meet.
THE CITY

Amsterdam is the capital of Holland, a small capital with a big history. Itís one of the most beautiful and historic cities in Europe, with a huge number of museums, art galleries, restaurants, shops and of course many canals and bridges that give it a special charm. Since the diamond trade was introduced to Amsterdam in the 16th century, the city remains one of the world's most important diamond centres. Amsterdam offers the visitor all of the amenities of any world-class city. There are cafes and restaurants a plenty to suit every taste and budget. Shopping, theatres, museums, historical houses that lean picturesquely over cobbled streets, canals, bridges, clubs, discos and of course, coffee shops and the famous red-light district.
OUR HOSTS
Our host for the 1998 ILDA meetings was ABC LaserEvents. Since 1993, ABC LaserEvents has designed, produced and performed full-colour laser shows and audio-visual laser presentations world-wide, for both the commercial and entertainment markets. ABC LaserEvents does productions for product launching, business presentations, unveilings, sales kick-offs, anniversaries, congresses, theme parties, public events, advertising, fairs, etc.
Michel Wenzel and the crew at ABC were the perfect hosts providing for all our needs and making this an exciting and memorable event for all attending. A big THANK YOU to Michel and everyone from ABC who worked on the event.
THE HOTEL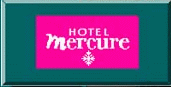 The conference hotel was the Hotel Mercure "Amsterdam aan de Amstel". The hotel features 178 guest rooms which are all equipped with air-conditioning, guest safe, trouser press, hair dryer, mini-bar and TV and is located about 20 minutes by cab or metro from downtown.
Amsterdam, facts and figures
In Amsterdam, there are:

718,175 - Inhabitants
1,268,908 - Inhabitants of Greater Amsterdam
145 - Nationalities
400,000 - Bicycles
22,000 - Trees

60,000 - Flowerbulbs in parks and public gardens
28 - Parks
260 - City trams
21 - Markets
1 - Flower market
10,334 - Shops
165 - Antique shops

24 - Diamond polishing factories
165 - Canals
1,281 - Bridges
8 - Wooden drawbridges
1 - Magere Brug (Skinny Bridge)
70 - Glass-topped canal boats
2,500 - House boats
6 - Windmills
CREDITS
This special report was prepared by L. Michael Roberts with contributions and assistance from Richard Gonsalves, Patrick Murphy, Bill Benner, ABC LaserEvents and the VVV (Dutch Tourist Office). Special thanks to Pangolin for the use of a digital camera and download facilities in Amsterdam.
CONTENTS
In order to present as many pictures as possible, we have broken this special report down into a number of pages to speed access:
SPECIAL REPORT - Introduction and Background
6 Nov - PUG MEETING
7 Nov - ATW (Advanced Technology Workshop)
7 Nov - Canal ride and Dinner (NOTE: Large page long download time)
8 Nov - Meeting, Seminars and Lase-off
9 Nov - Seminars and Awards Banquet
ILDA Trade Show - A (NOTE: Large page long download time)
ILDA Trade Show - B (NOTE: Large page long download time)
Candid Camera (NOTE: Large page long download time)
Essay: Sex and Drugs in Amsterdam
DISCLAIMER: Some of the information in the Backstage area is provided by the persons or companies named on the relevant page(s). Laser F/X does NOT endorse or recommend any products/services and is NOT responsible for the technical accuracy of the information provided. We provide this information as a service to laserists using the Backstage area.
[ Introduction | World Scan | What's New | Special Reports | Virtual Visits | General Articles | Digest ]