Laser Show Systems - Pinouts
DISCLAIMER: The pinouts shown here were contributed by manufacturers, vendors and individuals. While every effort has been made to insure accuracy, LaserFX.com can not be responsible for any errors or omissions.


500 Arsenal Street
Watertown, Massachusetts 02172
General Scanning A 660 Scan Amplifier
Pinout for the General Scanning A 660 single channel, closed loop, scanner amplifier usually used with the G100PD or G120D series scanners. This is not an official General scanning document, for the latest info, contact general scanning directly.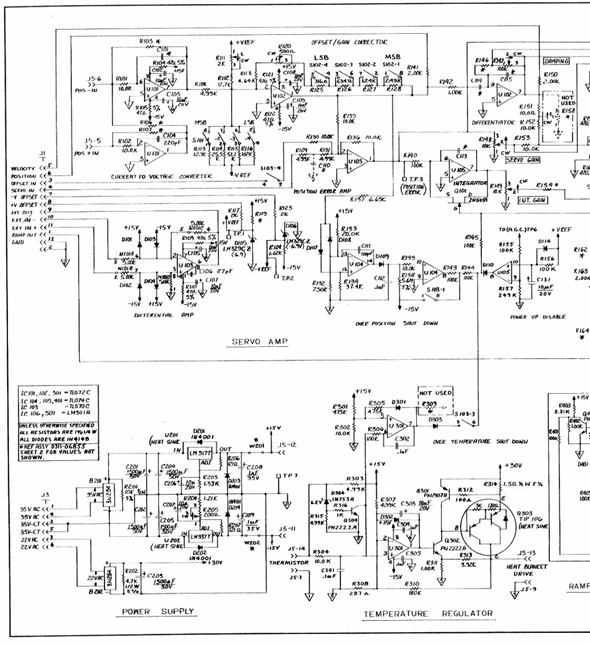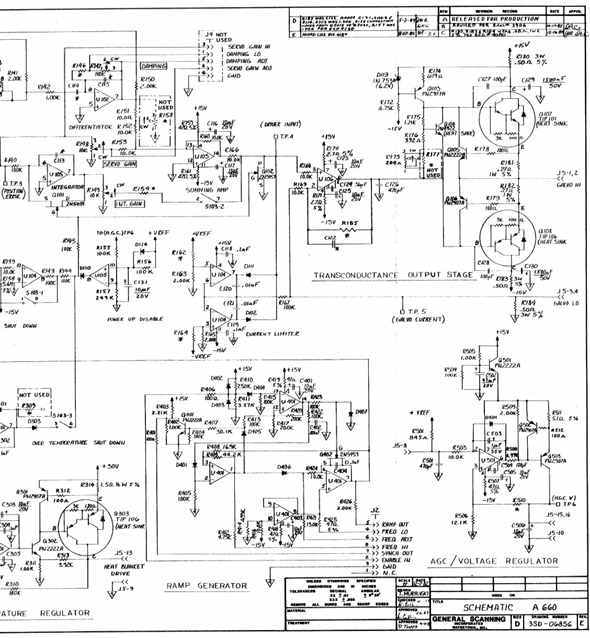 Note: These schematics may be too small to be read clearly. Click HERE to download both sections of the schematic in larger versions as a .zip file.
DISCLAIMER: Some of the information in the Backstage area is provided by the persons or companies named on the relevant page(s). Laser F/X does NOT endorse or recommend any products/services and is NOT responsible for the technical accuracy of the information provided. We provide this information as a service to laserists using the Backstage area.
[ Introduction - System Design - Scanning Systems - Support Equipment - Laser Graphics - Show Production - Pinouts ]